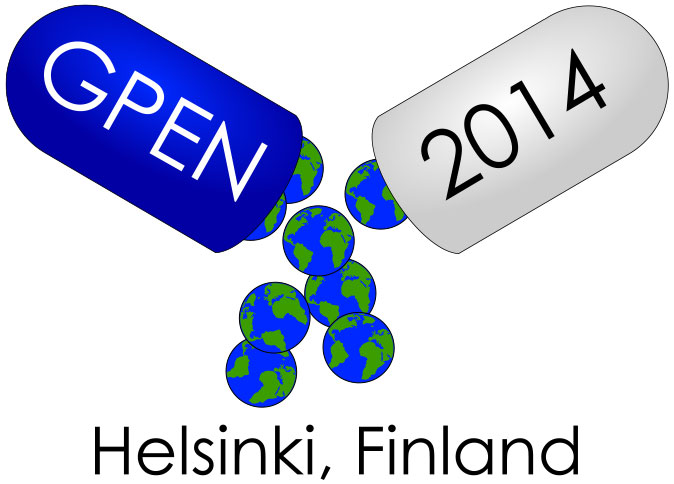 Registration
Registration for GPEN2014 is now closed.
By popular demand, the GPEN2014 organizing committee has decided to offer the option of "Guest Registration" to spouses, partners, or children of registered attendees of GPEN2014 in Helsinki, Finland. Guest Registration fee is EUR 150. This fee includes: Welcome Reception (August 27), Social Get-Together (August 28), Conference Banquet (August 29), bus transport, and HSL travel card. It DOES NOT include admission to the GPEN2014 scientific/conference program.
If you would like to register as a Guest for GPEN2014, please do the following:
2. Pay the full GPEN2014 registration fee online. This fee is EUR 370.
4. We will refund EUR 220 (registration fee - guest registration fee) to you.
---
You must receive a confirmation email to be registered for GPEN2014! If you do not receive a confirmation email after submitting your registration information, you are not registered! In this case, contact This email address is being protected from spambots. You need JavaScript enabled to view it.
Please also indicate during registration whether you would like to participate in the optionial day trip on Sunday, August 31st. We are organizaing a day trip to idyllic Porvoo, Finland's second oldest town. Enjoy a leisurely boat cruise along the Baltic coast (with lunch) to Porvoo. Then, get acquainted with Finnish sauna culture, or take a tour of the old city to learn about its history. We will depart from Helsinki at 10:00 AM on August 31st for a 3-4 hour boat trip, and lunch will be served on the boat. We will return to Helsinki by bus, and we will arrive at 6:00 PM. The fee for this trip will be collected later - separate from the registration fee.